Connection. Inspiration. Growth.
We are passionate about supporting the amazing meetings and events sector and our goal is to inspire event professionals to innovate, develop and create unforgettable experiences. Our live events and digital platform connect event professionals from all corners of the industry to network, do business, learn and grow both professionally and personally.
We recognise that it is the power of people that drives the events industry and to harness this power there is a need for balance between business opportunities and personal and professional growth. That's where our events and digital platform come in…
---
Our Live Events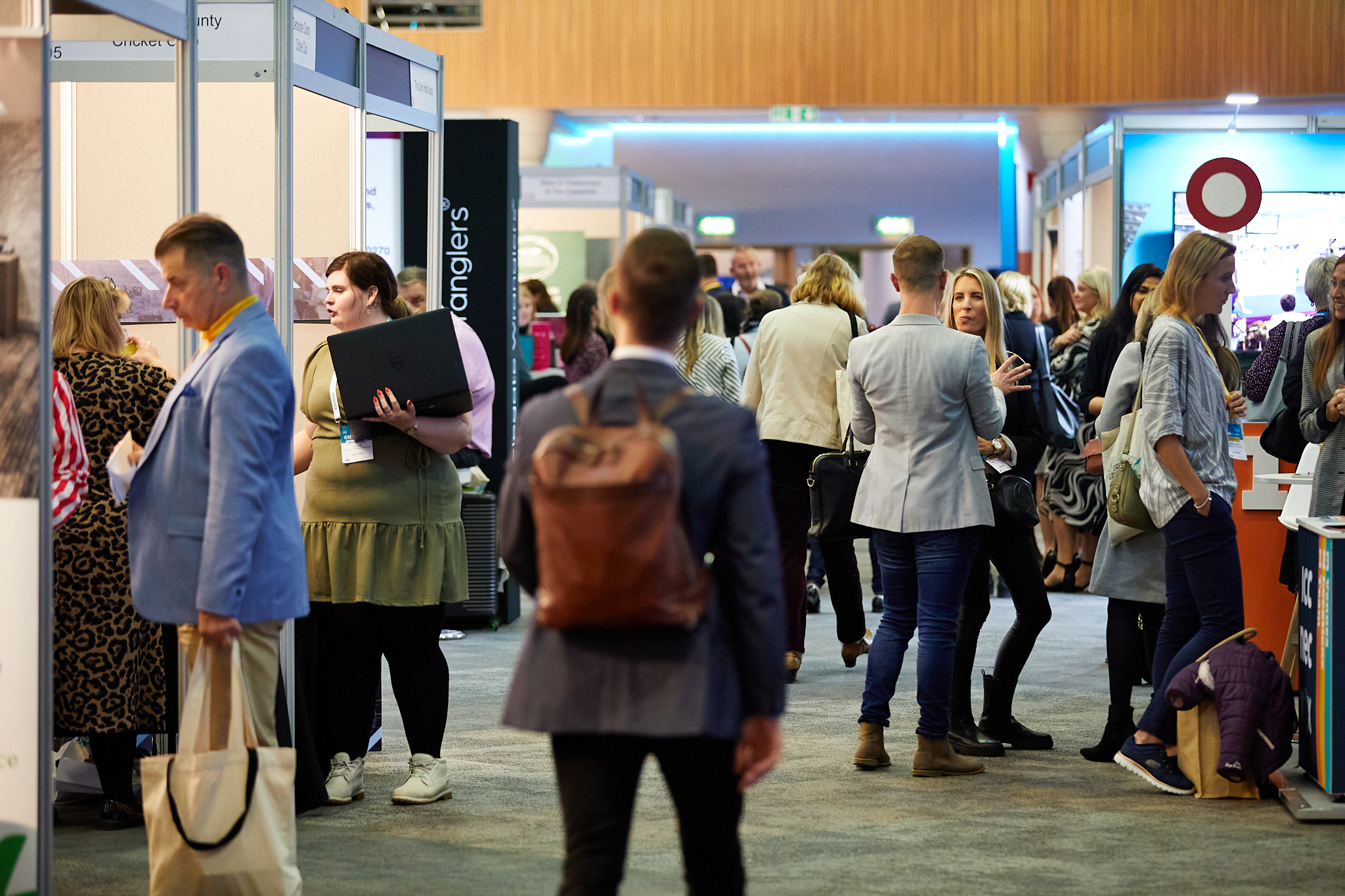 "This event surpassed my expectations. It was exactly what I wanted it to be. I appreciated the complimentary hotel room as I travelled from 4.5 hours away. I had good quality conversations with as many of the large venues exhibiting as I could. An excellent investment of my time, thank you!"
April Martell, Dyson (Hosted Buyer at CHS Leeds)
"Loved the show and thought it was really well organised. As a hosted buyer the hotel was impressive and the the exhibition very useful for me and my business. It was the first time i had attended the show and will certainly be back."
Emily Morbey, Miss London Concierge (Hosted Buyer at CHS Leeds)
"This was my very first time attending an event such as this and it has set the bar extremely high – the organisation and staff were incredible, the exhibitor stands were fun and interactive, I loved the fact there was nibbles and T&C stations dotted around, along with chill out areas and places to reset. The CHS team went above and beyond to ensure that buyers and hosted buyers had a fun, educational and interesting day and I would 100% recommend this event to future attendees and people who are interested. Thank you Jenny & team for a brilliant day!"
Liberty Lilienfeld, Successful Events (Hosted Buyer at CHS Birmingham)
"Such a great event – held at a stunning venue. The agenda was jam packed with really enjoyable activities. The event has expanded my venue knowledge – particularly with beautiful hidden gems."
Sorrell Jenkinson, Some Bright Sparks (Buyer at IVR Event)
---
The Edit by CHS
---
The Latest from CHS
Our second Inspirational Venue Roadshow of the 2023 series will be hosted by the Aviator Hotel & Farnborough International Exhibition & Conference Centre. With the iconic Farnborough runway as a backdrop these venues offer a perfect combination of multi-functional spaces and contemporary luxury….
Register Now
We all know that gaining new skills and additional work experience are the foundations of professional growth and key to moving up the career ladder, but there's undoubtedly a recognition now that personal growth is becoming just as important if we are to get the very best out of our workforce. In recent years, many…
Read More