#EventWell17 is the event industry's first official national wellbeing week launching on the 18th of September and running until Friday the 22nd September 2017. It's vitally important that the events industry as a whole comes together with a proactive approach towards workplace wellbeing that equips the industry with the knowledge and skills to stay healthy and happy.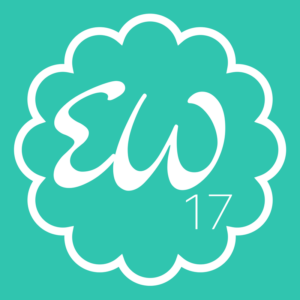 To show our support, over the next ten weeks we will be running a series of blogs about mental and physical health to inspire and encourage you to join the initiative.
Blog 7 by Simon Clayton, chief ideas officer, RefTech on health and stress: 
My life is pretty full on, my mind is always working on five things at once and I find it extremely hard to switch off despite the fact that I completely understand the benefits of doing so.
Recently we were working onsite in Las Vegas for IMEX America. I was on site at 6.30am and working until at least 6pm and at the end of the day we were exhausted but we still went out and socialised until the small hours – only to be back on site for 6.30am again. Being onsite for a great event is hard work but tremendous fun but that's how our industry works; we all have very concentrated periods where we are stretched to the max, and then periods of downtime when things aren't so hectic. I personally love the highs and lows, but our industry can be very stressful – both physically and mentally – and we all need to be taking care of ourselves as much as we can.
Some years ago, I accidentally discovered that the way for me to switch off was to occupy my brain with something so totally all-consuming that it meant I had to concentrate completely on a single task thus leaving no capacity to think about anything else.
I discovered this when a good friend introduced me to the hobby of flying model aircraft. This is a hobby where total concentration is needed to fly the aircraft because the orientation of the controls changes completely depending on which way the aircraft is facing; if the model is flying away from me then everything is normal but if the model is flying towards me then 50 percent of the controls are reversed and every direction introduces variations of that. Of course, over time you get used to it and automatically deal with whatever direction and orientation the aircraft has.
Like anything, the early stages of learning this new skill can be stressful (and expensive) but with enough practice it becomes second nature and very enjoyable – cathartic even because you have no choice but to focus completely on the model. These models can easily be half a mile away from you while you're flying and some of the planes I've got can fly at over 100mph so if I look away for a second the plane can vanish!
Most people in this industry work hard and play hard and if you, like me, have difficulty switching off then I would encourage you to find a hobby that is a complete distraction, something that forces you to switch off and focus on something other than work.