#EventWell17 is the event industry's first official national wellbeing week launching on the 18th of September and running until Friday the 22nd September 2017. It's vitally important that the events industry as a whole comes together with a proactive approach towards workplace wellbeing that equips the industry with the knowledge and skills to stay healthy and happy.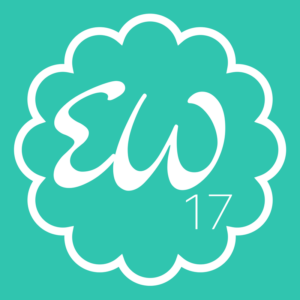 To show our support, over the next ten weeks we will be running a series of blogs about mental and physical health to inspire and encourage you to join the initiative.
Blog 8 by Carolyn Pearson, founder and CEO of Maiden Voyage on health and wellness: 
Carolyn is the founder and CEO of Maiden Voyage.   Maiden Voyage is a global community of female business travellers connected in over 100 countries and supported by a team of ambassadors in cities across the world to provide local city and cultural advice.  Maiden Voyage sets the global standard for female friendly hotels and has an impressive list of some of the world most iconic brands who use their corporate solutions to enhance employee duty of care for female business travellers through a range of gender specific traveller safety educational systems. For more information see www.maiden-voyage.com 
Three years ago, I nearly 'lost the plot'.  I was working my socks off to grow an international business, my technology was always by the bed and was always on. Self-care drifted out of the window leaving a wide open space for stress and anxiety to make its move – BIG TIME!  This wasn't an easy period for me and there was no miracle cure, but through taking a step back and reading my way to recovery I built a robust programme which became my personal insurance policy to keep me sane and my life was once again back in balance.  I call this programme 'Holistic Bingo'.
The premise being that you tick off a set of holistic processes on a daily basis, with the aim of getting a 'full-house'. You can easily do this too. With the new year almost upon us, it's a perfect time.  All you need is one of those daily family calendars and you're off.
I realised that my entire lifestyle needed an overhaul if I was going to prepare myself for the long-haul of growing a successful business. So on my own personal Holistic Bingo card I track the following with a simple tick or cross:
Sleep
The famous 8-hours per night.
Meditation
If your schedule doesn't allow for the perfect 8 hours or stress and anxiety come knocking at 2am, meditation is a great alternative that you can do any time during the day and produces some of the same benefits as sleep.  I use a range of guided meditations. The HeadSpace App is a great way to get started.  I personally like something more hardcore such as Dr Joe Dispenza's You Are the Placebo through which you can work on life changes at the same time (perfect if you're an 'always on' multi-tasker) or for something in the middle, the Meditation Podcast series is great.  Their Peace episode has manifested some rather uncanny results for me, try it and see if it does the same for you.
10-hours no tech
My name's Carolyn and I'm addicted to technology! Right I've said it now. The thrill of running an international business is that you never know what's going to come in, so sadly I was one of those people that constantly checks their phone when they have a nano-second to spare.  However blue light before sleep is known to interrupt sleep patterns so now I leave my mobile phone out of the bedroom and try not to check it an hour before or after sleep.  If I can leave it off when in a meeting that also counts towards my daily 10 hours.
Exercise
A hike in the open countryside, a yoga class, a dance class, a run – anything and everything counts, even 10,000 daily steps on the Fitbit.
Nutriblast
Two years ago, I did a wellness retreat at Raw Horizons where I was introduced to the benefits of raw eating and juicing.  Every single day since, that I have been at home, I have conscientiously filled my Nutribullet with a range of fresh healthy ingredients. Kale, Spinach, Ginger, chia seeds, wheatgrass, celery, cucumber, blueberries, avocado, Greek yogurt, coconut water … this list is endless. It's a great way to get your 'five-a-day' with very little effort.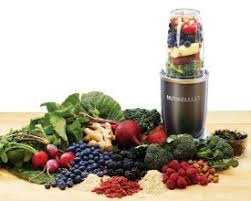 8 glasses of water
We all know the benefits of drinking more water; weight-loss, more energy, better cognitive function, clear skin and better all-round health. As somebody who is caffeine intolerant this should be easy for me but it's still easy to forget when you've got your head down and you're glued to a computer. I start the day with a hot water, lemon and ginger, opt for water when offered a drink in meetings and keep my desk drawer stocked with a range of delicious herbal teas.  My first cup of the day when in the office is Rose Lemonade Tea, by Taylors of Harrogate.
Reiki
I trained in Reiki, the holistic practice of energy healing a number of years ago and whilst I don't practice this professionally I do aim to give myself Reiki at least once per day. The nice thing about Reiki is that you can also use it on 'situations' so I sometime use it on those very things that are causing me stress and anxiety.
Of course most people aren't Reiki healers so feel free to use this box for something else, or leave it open to log daily treats of self-care and love such as grabbing a massage or spending time with a favourite positive friend.
Don't Panic!
My final piece of advice is … don't see Holistic Bingo as another thing on your 'to do' list to panic about. If you get a full house – congratulations. If you don't, so what?   But as they say in business – 'what gets measured, gets done'.
I challenge you to try it for three months and let us know how you get on in the comments below.
Oh and those books!
Here's some of the amazing books that helped me become my best me yet.  And if you don't have the time to read them, you can download the audio books and listen to them.