#EventWell17 is the event industry's first official national wellbeing week launching on the 18th of September and running until Friday the 22nd September 2017. It's vitally important that the events industry as a whole comes together with a proactive approach towards workplace wellbeing that equips the industry with the knowledge and skills to stay healthy and happy.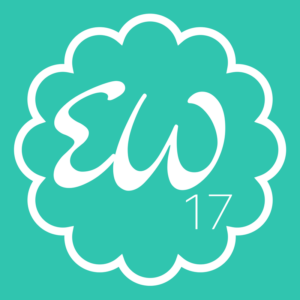 To show our support, over the next ten weeks we will be running a series of blogs about mental and physical health to inspire and encourage you to join the initiative.
Blog 1 by Emma Cartmell, CEO, CHS Group
In the first of our series of blogs, Emma Cartmell, our CEO discusses how she takes care of herself to keep grounded, happy and healthy.
Events can be tough on our feet, stress levels and not to mention our livers! We work hard and then we play hard, which whilst great fun can lead to distress both on the brain and body. It's vitally important to give your body a break and to let it heal. Everybody and every body needs down time. Here's what I do to be kind to my body:
I'm Reading
'Nourish' – a fantastic book by Amber Rose, Sadie Frost and Holly Davidson.  Their approach is that we get more out of life when we feel positive and energised – and this book has all the inspiration you need.  From recipes and exercises to meditations and rituals it's a great book to read all the way through, or to just pick up and just read the section that feels right for you at that time.  I'm loving making the nourish bowls for lunch and the advice on mediation.
I'm Loving
Scentered.me With a range of 100% natural balms to help keep you centred they are fantastic to have with you whenever you need to re-set.  I especially love the 'focus and escape' balms.  The idea behind the balms is that you get an instant hit of tranquillity, focus or comfort.  When we're on the move it's hard to find time for ourselves, so these balms are a great way to squeeze a bit of bliss in to our hectic schedules.  The idea is that you stop, apply the balm to pulse points, breathe deeply and reset your mood.
I'm in to
Yoga, Reiki and Ayurvedic medicine.  I'm no yogi but I do like to de-stress and start my day well with a 20 minute yoga work out.  I can't manage it every day but I do feel the benefits when I start my day this way.  I've always had an interest in healing and alternative medicine and have been attuned to Reiki (an alternative healing medicine developed by a Japanese Buddhist) for a while now which is great for healing and wellbeing. Whilst on holiday earlier this year, I took time out to have an Ayurvedic massage and this was enough to inspire me to learn more about this traditional Indian healing system.
I hope that you too can find time to do what ever is right for you to help you to get the balance right and to look after your self in this mad and glorious world of events.