In the age of greenwashing and purpose-washing, recycled stationery, and plant-based menus, sustainability can be overwhelming in our industry.
It's a buzzword in business professionals' vocabulary but is far from new and it is becoming harder to tell which businesses are walking the sustainability walk. The Shades of Green idea can shine some light on how 'green' a business is. Scott Ford, Sales Operations Director at Trinity Event Solutions, examines how in this blog.
Shades of Green
The 'Shades of Green' logic classifies products from light through medium to dark green based on crucial environmental and social sustainability criteria. The example below from Turunen and Halme shows an instance of the textile industry.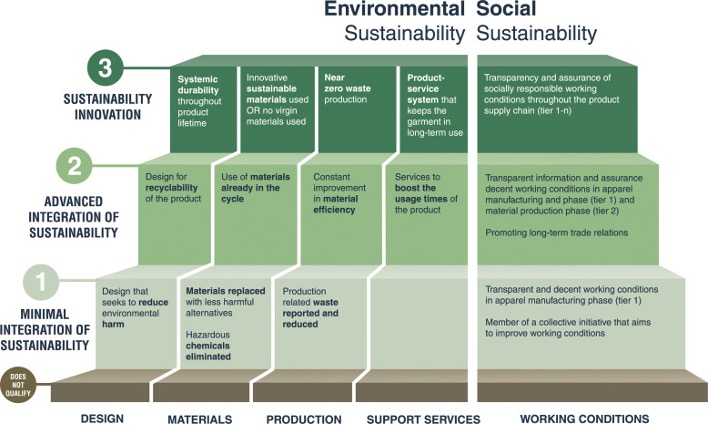 If we were to adapt this to the event industry, the lightest green shade would include aspects like long-haul travel, mass amounts of waste with little recycling, small connections with the local community, and fair working conditions for event staff.
The greenest shade would be a strong and carried-out initiative to reduce waste and emissions, reuse materials, give back to the local community, and promote a socially responsible working culture.
It is worth noting that the above diagram does not include all factors that make a sustainable event but highlights some of the most integral areas.
Alternatively, for a venue, the light green would represent small contributions to reducing energy consumption, such as LED lighting and renewable energy solutions. The design of the building would cause as little impact as possible to the environment and offer good working conditions to staff.
Moving onto the greenest shade, the venue's design would be suitable for long-term sustainable development and would only alter its surrounding environment for the better. It would be socially responsible, play a large role in supporting the community, and have Net Zero emissions. Many hotel brands are striving towards the dark green shade such as ICC Wales, Ashorne Hill, and The Q Hotels Collection, to name a few.
Why are these shades of green important?
It is safe to say many businesses now have some form of sustainability policy or reporting process implemented. In fact, 65% of businesses have sustainability at the top of their priorities, above digital transformation and financial performance, according to Forbes. However, these thousands of businesses are all at different levels of progress and commitment with their policies, so we can't bundle them together as 'green' companies.
It is easy for a business to say it recycles, but the Shades of Green spectrum lets us see the level of commitment involved. However, it can be difficult to pinpoint an exact shade due to the prominence of 'greenwashing'.
What is greenwashing?
Greenwashing is to make people believe that your company is doing more to protect the environment than it truly is. In other words, to make a mountain out of a molehill and it is rife in the events industry. It's not uncommon for an event to be labelled 'sustainable' or 'green' due to its bamboo name badges, plant-based menus, and LED lighting, but that only shows a snapshot of the event, counting as greenwashing.
However, there is a recent rise in green hushing – where more and more companies keep quiet on their sustainable initiatives for fear of being seen as greenwashing.
So where do we go from here?
Transparency in sustainability
The most important aspect is to do what you say and say what you do. Sugarcoating green operations can come across as greenwashing, and clients may lose trust. But don't be afraid of promoting some inspirational community work or a recent reforestation project. As long as it is true, there is nothing to worry about.
Data-led sustainable efforts can be easier to verify, such as carbon emissions and the amount of waste. That is not to say that non-measurable development should be ruled out. Often social sustainability cannot be measured and is therefore not a priority. Nonetheless, investing in sustainable communities and cultures and looking after the people surrounding a business or event is vital to any sustainability policy.
So, don't let greenwashing cloud the Shade of Green for your business. If you would like support in achieving your sustainable goals at your events, get in touch with Trinity Event Solutions. Or, if you would like to find a 'green' venue, check out EDGE Venues.