#EventWell17 is the event industry's first official national wellbeing week launching on the 18th of September and running until Friday the 22nd September 2017. It's vitally important that the events industry as a whole comes together with a proactive approach towards workplace wellbeing that equips the industry with the knowledge and skills to stay healthy and happy.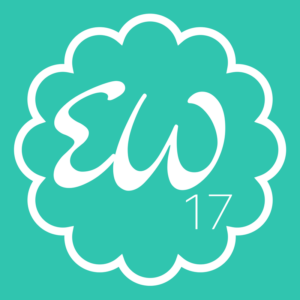 To show our support, over the next ten weeks we will be running a series of blogs about mental and physical health to inspire and encourage you to join the initiative.
Blog 4 by Laura Capell-Abra, a leading industry business and career coach explains why Stress Matters in our industry:
Events coordinator was recently voted the fifth most stressful job to work in – after enlisted military personnel, fire-fighter, airline pilot and police officer. That's some pretty serious jobs to be in the same category as, especially considering there are no true 'life or death' situations in events (whatever a client may say!).
Events is notoriously well known for being a career with little 'work-life balance'. Going into the industry, staff are prepared for the long hours and last-minute deadlines, but are perhaps a little less ready for the impact such a demanding industry can take on their wellbeing. The stress, sleep deprivation and lack of control which often relate to event days, can really take their toll and dampen enthusiasm for the industry quickly. So, we've brought together a few tips for how both you and your team can start to put wellbeing and sanity back at the top of your agenda, to retain morale and help your team feel valued.
Working 9- 5
First of all, make clear terms about how many hours you and your team are expected to work. The HSE recommends 48 hours per week (averaged over 17 weeks), with a chance to opt-out of the Working Time Regulations if you are happy to work more. A recent survey by Stress Matters however, discovered that 20% of events professionals work over 61 hours per week on average, so it seems opting out is very common in the industry. Don't allow this to mean your line manager or client can take advantage though. Everyone needs to sleep! Keep on top of the hours you work (for yourself and your team if you're a line manager) and be prepared to bring it up with someone more senior if it's truly out of control. Which brings us onto…
Get fluid
On this note, just because the hours are long, doesn't necessarily mean those hours must be undertaken fully in the office or onsite. Make a case for working from home or the local cafe if that's actually where you know you work best. Not everyone is designed to sit behind a desk and in an industry which is all about being kept on your toes, the option to 'laptop and latte' in a fresh environment without the stress of colleagues panicking around you or incessant phone calls, can really take the pressure off. So long as the job is done, that's all that matters.
And so to sleep….
No one performs at their best when they are sleep deprived, and with the average events employee getting between 4-6 hours on an events night, you're far more likely to snap and be less than charming to work with. With events requiring you to work well with clients, contractors, outsourced teams, etc, if no one enjoys working with you, it's going to make finding help harder next time. Lack of sleep also impacts your concentration, decision-making abilities and memory – all key skills to stay on top of a busy events schedule. If you or your employees are having serious issues with sleep beyond simply event time, it might be worth looking into sleep management programmes.
Communication is key
Make sure both your immediate team and the wider company are happy partaking in an open culture where anyone can share what may be stressing them out in a non-judgemental environment. This is really important to making people feel they are valued and cared for. After all, we are all in the same boat and have all felt stressed by our job at one time or another.
However, it's not just with your staff you need to keep open lines of communication, but also your clients and other external stakeholders. Clients are often held to blame for stress within the event industry, but at the end of the day they're simply doing their job in the same way you're doing yours. Before embarking on an event together, agree upon how best to manage everyone's expectations of hours worked, when you're available to meet, whether you're expected to be on the other end of the phone at all hours of the morning, etc. Make it clear yours and your teams wellbeing is crucial to a successful project together. And get it in writing!
Speaking of employees…
From the first moment someone sees your job vacancy to the moment they move on elsewhere (hopefully after a good few years), they are effectively 'customers' wanting a positive experience all the way through their events journey with you. Events is a people business and it's important that your people say good stuff about you – every touchpoint along the way gives staff a picture of who you are as a business – and putting their wellbeing top of the agenda can only improve your reputation.
These are just a few ideas for how wellbeing can be integrated into your events business. A happy worker is a satisfied client and an amazing event!
If you're keen to start exploring wellbeing within your own events business, but need some guidance to get you started, Stress Matters is a set of pledges built to help you out.
Stress Matters is a free industry-wide initiative giving practical advice to companies to help them to ease stress in the workplace. The ten Pledges cover three key themes: communication, resources and clients, each building on each other to create the optimal environment for a stress-free events setting. For a free copy of the Stress Matters Pledge including the guide to implementation please go to: http://stressmatters.org.uk/