#EventWell17 is the event industry's first official national wellbeing week launching on the 18th of September and running until Friday the 22nd September 2017. It's vitally important that the events industry as a whole comes together with a proactive approach towards workplace wellbeing that equips the industry with the knowledge and skills to stay healthy and happy.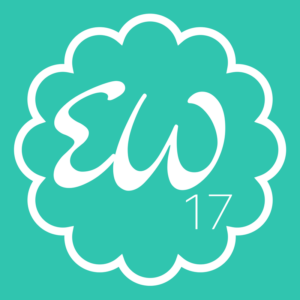 To show our support, over the next ten weeks we will be running a series of blogs about mental and physical health to inspire and encourage you to join the initiative.
Blog 2 by Guest Blogger, Gabriella Vidale
As a qualified integrative therapist I combine my therapeutic skills to offer a bespoke service treating you as an individual with your needs in mind.  Upon obtaining my degree in Psychology, I continued to specialise in therapy at Contemporary College of Therapeutic Studies, where I obtained a practitioner certificate in NLP and a diploma in Integrative Cognitive Behaviour Hypnotherapy and Counselling and have clients in and around central and south London.
You cant travel through life lightly with excess baggage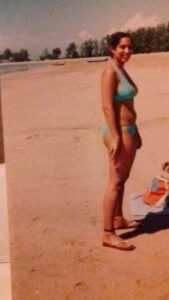 I must admit I have been blessed with good genes and have maintained a slender figure for a 90% of my life. I often joke that my metabolism has a turbo injection because I could eat loads and my body would just burn it all up. HOWEVER, there was a period when I was 22 that I really pushed my body to the limit. It was the biggest I had ever been and for the first time in my life, I fully understood the plight of the overweight.
This occurred when I went to Thailand to teach English and ended up trading in my suitcase for rent and a backpack (true story) and becoming a traveler. In retrospect I think I went out there to run away or 'find myself' but only found myself in the nearest diner 'trying' most things on the menu.  In fact most of my days were filled with eating and fantasizing about what I was going to eat next. The more I fought to think about something else- like the fact I was on an idyllic Thai paradise with lots to see and do, the more I just wanted to stuff my face. I even set myself a target to eat, sorry, TRY everything on the menu…..it was when I was almost physically sick trying to cram a thick coconut pudding, that I realised over eating is like any other addiction and had the same drunken affects like alcohol or drugs. I was teetotal yet literally drunk on food- I staggered back to my room that night.
I often think back to that time and noticed that there was a lot happening- lots of transitions and my emotions had always been the boss of my appetite.  I guess I was stuffing down my worries, stuff from my past and any anxiety about travelling on my own. I was always a very confident traveler but even this trip was an eye opener. I guess there were times that I got lonely so food helped 'fill the gap' so to speak.
After a bit of soul searching and reflection I came back from my travels and felt very different. For one, I had learnt the word 'NO' as if for the first time. I began using it regularly, especially when asked or guilt tripped into doing things I didn't want to do.  I came back with a new sense of awareness and value for myself. With that, I began to feed my body what it deserved and gave it a break from digesting a constant flow of food.  I was always active as a child and teenager so I started back exercising but doing things that I enjoyed. I started off with the gym but then moved on to martial arts and just stuck to one day a week, but I was consistent. If you have an addictive personality like I did then you will know the importance of curbing that enthusiasm when starting something new, as it will only last for a short time before boredom kicks in and the whole thing goes out the window. If ever I fancied a change I simply moved on to a different form of combat or just did something completely different like Zumba! My progress then shifted from being about what my body looked like and more about what my body can do.
There is an abundance of evidence that suggests that the mental state of a person can contribute greatly to their health. It is also the essence of holistic health care: The mind, body and spirit all work together as one, there for they should all be nurtured. Louise Hay has written books on how the body is affected by specific negative thoughts. In her book You Can Heal Your Life, there is a whole index on every ailment you can think of, the mental state that causes it I.e. 'Im not good enough' and then an affirmation to counter the ailment. There is even a connection between cellulite and forgiveness! Application of changing the mental patterns can also determine the speed of recovery.
Often when my clients come to me with weight issues it is due to emotional distress. They are usually stuffing down emotions that they can't seem to face or are even oblivious to, like I did in Thailand. There are specific techniques I use on them that are very similar to the ones I use on my smoking clients because  food is just as much as an addiction as smoking. One thing that generally holds true is the more happier you are within yourself, food becomes less of an issue and weight loss is inevitable. The idea is to be so full on life, to carry that feeling of contentment and self love that it overflows into all areas of life. With all that going on there simply isn't enough room for a Big Mac.
And the point is…?  thinking happy thoughts literally burns the fat away. What aids happiness is doing the things you love (that are good for you) I.e. yoga 😉 but being consistent so that your health isn't something you are 'doing at the moment' it becomes a way of life. The best part is your body will naturally conform to an image of health and well being without you having to think about it.
If you love doing yoga, visit www.yoguh.co.uk/bend-dont-break/ campaign page,   where you can purchase a #yoguhlove t-shirt or sweatshirt and proceeds from all sales  are donated to the mental health charity, MIND, 'bend don't break'!